Forming a West-wide regional system operator provides the opportunity to optimize and improve the efficiency the electricity system for the entire West.  Proposed changes to the electric system are complex and stakeholder issues diverse.  To increase understanding of the major issues around the formation of a RSO, WCEA has created white papers, graphics and other educational materials.
Background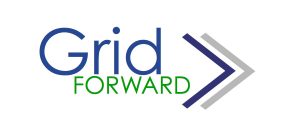 The California Independent System Operator, or CAISO, is an independent, non-profit organization chartered by the State of California that manages approximately 80 percent of the energy flow in California and a smaller portion in Nevada.
An important initiative currently underway considers the addition of PacifiCorp's six-state utility service area to the CAISO.
PacifiCorp is one of the West's largest utilities, serving nearly 1.8 million customers in Oregon, Washington, Utah, Idaho, Wyoming and California.
A decision to merge operations with the CAISO by PacifiCorp would allow for a full, day-ahead coordination of the two largest electrical transmission grids in the region and allow customers served by both entities increased access to both clean energy resources and improved system reliability, while lowering overall costs to electricity consumers.
This endeavor would necessitate the transformation of CAISO from a single state ISO into a Western Regional System Operator (RSO), with multi-state operation and governance. While other utilities are considering joining the CAISO, PacifiCorp is the first utility to undertake actions toward entry.
Western Clean Energy Advocates and Western Grid Group developed the following informational briefs to increase the understanding of issues related to a change from the California Independent System Operator (CAISO) governance structure to a new structure for a Regional System Operator (RSO).